Louis Finbarr Groarke is an internationally renowned author and speaker in the field of philosophy. He specializes in ethics, aesthetics and political philosophy as well as in the history of philosophy.
He has published papers in journals such as Poetics Today, Heythorp Journal, Public Affairs Quarterly and The Journal of Speculative Philosophy.
---
Groarke is also known as the author of The Good Rebel: Understanding Freedom and Morality (2002) and An Aristotelian Account of Induction: Creating Something from Nothing (2009). His most recent book is Moral Reasoning: Rediscovering the Ethical Tradition (2011).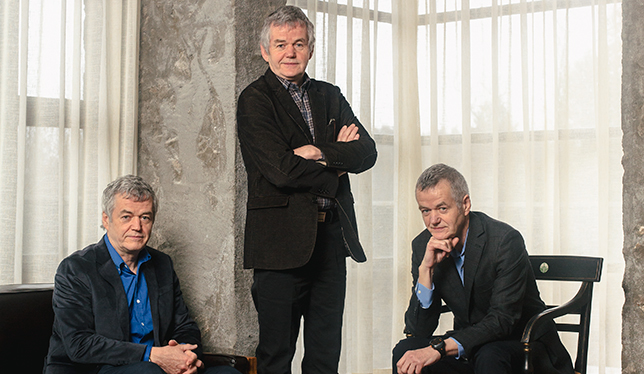 From left to right: Louis, Leo and Paul. Photo by Alexi Hobbs.
In the past year, he took on the role of co-editor (with Jonathan Lavery) to publish Literary Form, Philosophical Content: Historical Studies of Philosophical Genres (2010).
He was awarded an M.A. and a Ph.D. in philosophy from the University of Waterloo, Ontario and is currently Associate Professor of philosophy at St. Francis Xavier University. He received the St. FX Faculty of Arts Outstanding Teaching Award in 2007, after being nominated for two consecutive years.
Two of Louis Groarke's brothers are also Doctors of Philosophy: Paul Groarke, endowed chair at St. Thomas University and Leo Groarke, Provost/Vice-President Academic at the University of Windsor. They are identical triplets.
---

Curriculum Vitae